What is the OUTtogether initiative?
In every city we want to ensure that people come together and can meet each other. Whether you have lived in a city for 20 years, are a tourist, business visitor, expat, international, single, happily married, woman, man, old or young. OUTtogether is suitable for everyone who wants to meet.

Facilitating meeting
We want to facilitate meeting in various ways. First of all, there is an UITagenda, with fun events, where users can place calls themselves. A second possibility is to start interest groups that others can easily join and in which calls can be placed safely.

Special OUTtogether-events
Another and perhaps the easiest way is to jointly offer, with partners from all kinds of areas, events where meeting is guaranteed and where the visitor is received by the organizer himself. The idea is that there will always be a number of these OUTtogether-events visible on the site where everyone is always welcome and where you can always meet with others.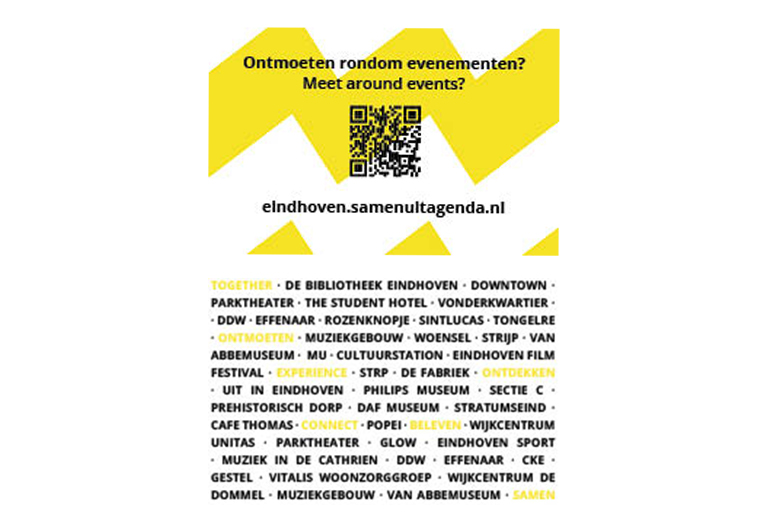 Join as an organizer
Organizations in every city can join the initiative. You can connect in different ways. It is important to know that it will yield a lot for you as an organization, but that a number of things are also expected of you. . As an organizer, you are immediately provided with all kinds of tools to jointly promote the initiative. For business cards there are monthly flyers with top 10 meeting events, social media promotions, etc.
We are still busy building but if you want to be informed about the possibilities, mail to This email address is being protected from spambots. You need JavaScript enabled to view it.. Also take a look at business.